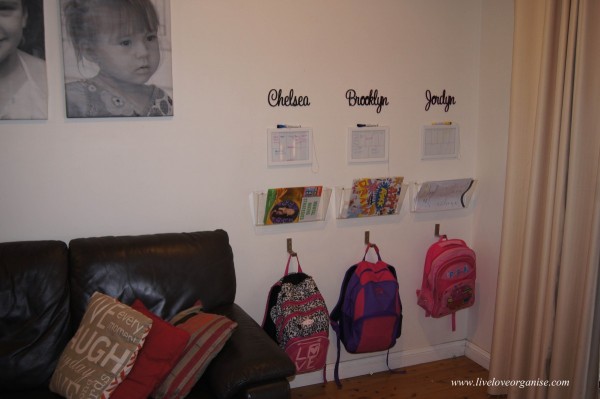 The kids come home, run through the door and throw their bags on the floor usually only a couple of metres in from the front door, if I'm lucky! "I'm hungry!" they all yell! Next thing you know I'm tripping over bags, hats, and craft from their busy day at school. And somewhere at the bottom of their bags are notes that I should be taking action on sometime in the not too distant future.
This 1st Birthday Cake was made using a normal chocolate sponge cake recipe made from scratch (no artificials). I hired a teddy bear pan from a local Catering shop and once it was cooked and cooled I piped chocolate buttercream icing on the body with a star tip.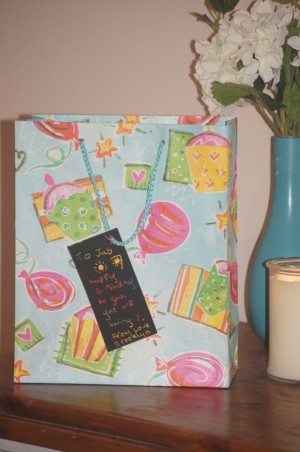 DIY Greeting Card on a budget
Tired of spending a lot of money on overpriced greeting cards only to have them read then thrown in the bin? Try the DIY scratch art greeting card.
I made this Giraffe for a friend's baby shower. He turned out so cute I just love him! It was actually quite easy. I just found the picture I wanted on the internet and copied it using my roll-out icing recipe. There are only four colours I had to make. I put him onto...
read more
I use Cling Wrap (also known as Saran Wrap) ALOT! I am always baking or have leftovers that need covering. As I'm also in a hurry most of the time I needed a convenient way to use it without throwing it into the backyard. More often than not when I visit a friend or...
read more
Don't you hate it when you delve into your handbag to get your car keys or wallet and out comes everything else but what you want?!?  Receipts go flying and you end up in a complete mess of frustration and disarray. I was just fed up with this happening to me every...
read more
Once a packet of food has been opened it's really hard to tell how long it will last or whether it's actually on it's last legs and you shouldn't be consuming it at all. For example, I got sick of opening a packet of cheese and going to use it again wondering how long...
read more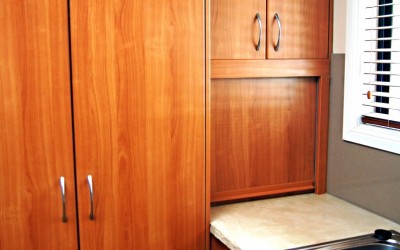 There are a lot of things I love about my kitchen. But then there are lot of things that I don't like about my kitchen too including the colour of the cupboards (we are changing them to white very soon) and my corner...
read more
I love music! It can be very powerful. It gives us a boost and takes us away to a happy place. Basically it helps get the job done. Whenever I need motivation to get something done like clean out a closet or even just to exercise I put on...
read more
The notes that come home from school sometimes seem endless.  There are so many excursions and fees to pay for it's hard to keep track of them, especially if you have more than one child at school. I have a system for...
read more
My diary is one of the most important things in my little organised world. Without it, I think I would have 1,000 notes all of the house and be late or not turn up to most events and appointments! If you want to be organised and you...
read more
These days there are so many events or regular activities like children's sport etc that we drag our other little ones around to and they have to 'just sit there' and wait until we are all ready to go home. Call me old fashioned but I believe that is not much to...
read more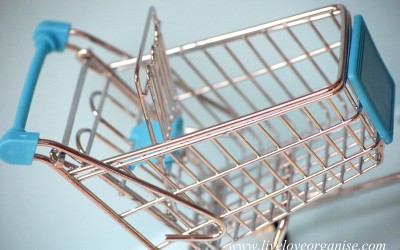 We've all done it before and we continue to do it over and over again becoming more and more frustrated each time. "I'll be better prepared next time" I hear you say. I'm talking about grocery shopping with little ones in tow. In a perfect...
read more
What do you do with invitations when you receive them? Throw them in a pile of 'things to do'? Or do you get a phone call or text message on the day of the party asking if you or your children are attending?  It's really frustrating to get that call! Once...
read more